Hi Harper Group Retailers! We are now offering virtual and in person* appointments with our New York Showroom. Appointments are for any and all retailers interested in viewing any of our brands. Our team will take you on a virtual tour allowing you to see products up close or walk you through the latest products on display in our showroom. This can be done one on one, with your retail partners and/or your local territory manager can join!
*Everyone's safety is of the utmost importance. Please make note of our safety guidelines for our showroom.
To begin visit our bookings page to schedule your appointment:
Select your service. You can choose a virtual appointment (1 to 3 hours) or an in person appointment (1 to 3 hours).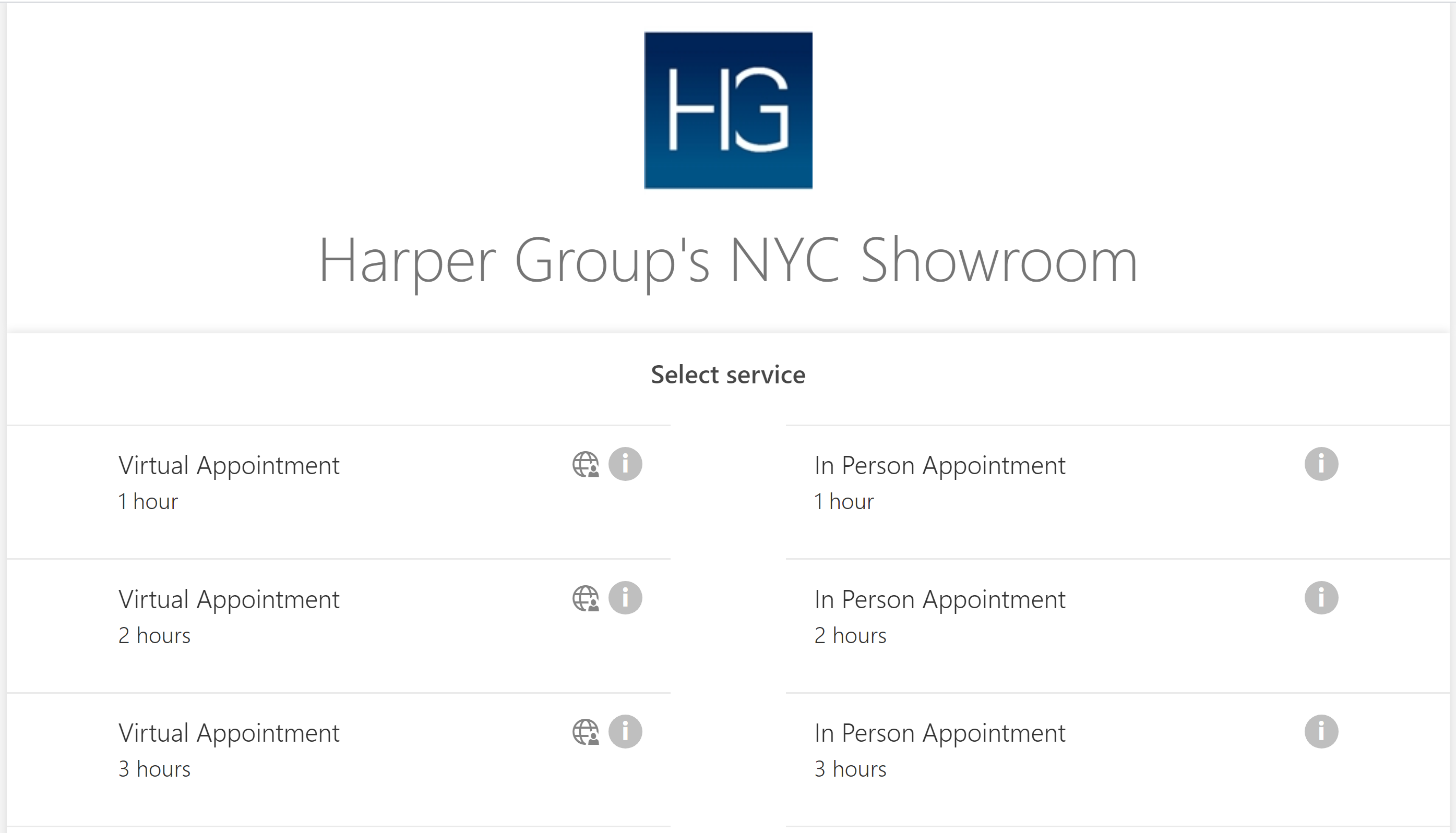 Next select your time. All available days will be in black and all available times will show once the day is selected.
Lastly, add details and provide a list of the Brands you are interested in seeing. This will allow our Showroom to pull together products in advance. Once all of your details are added click on Book.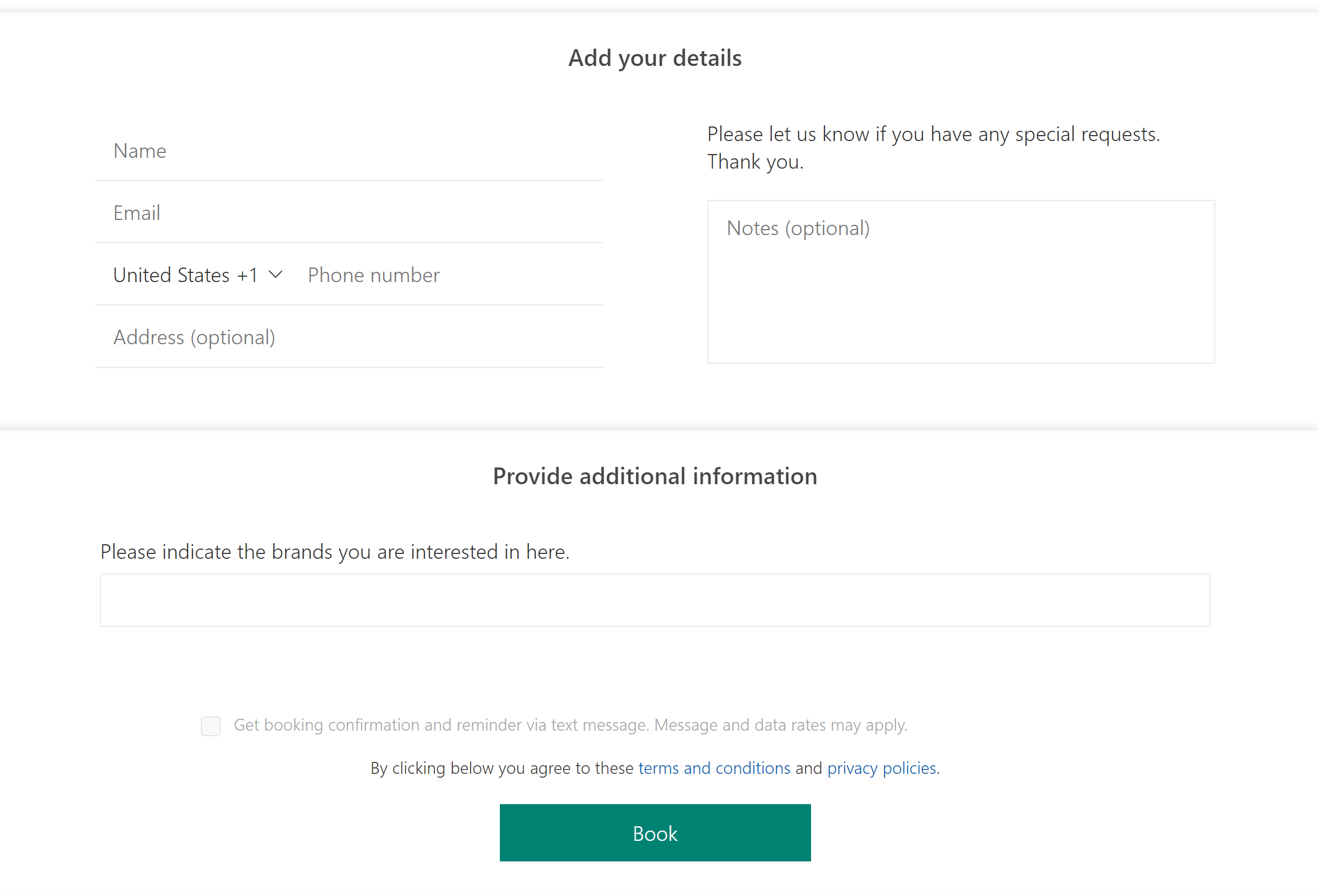 You will receive an email confirming your booking. If you need to make changes to the date and time or cancel entirely click on manage booking. On the day of a virtual appointment click on Join Teams meeting. This will open a separate window and the appointment will be started by our Showroom.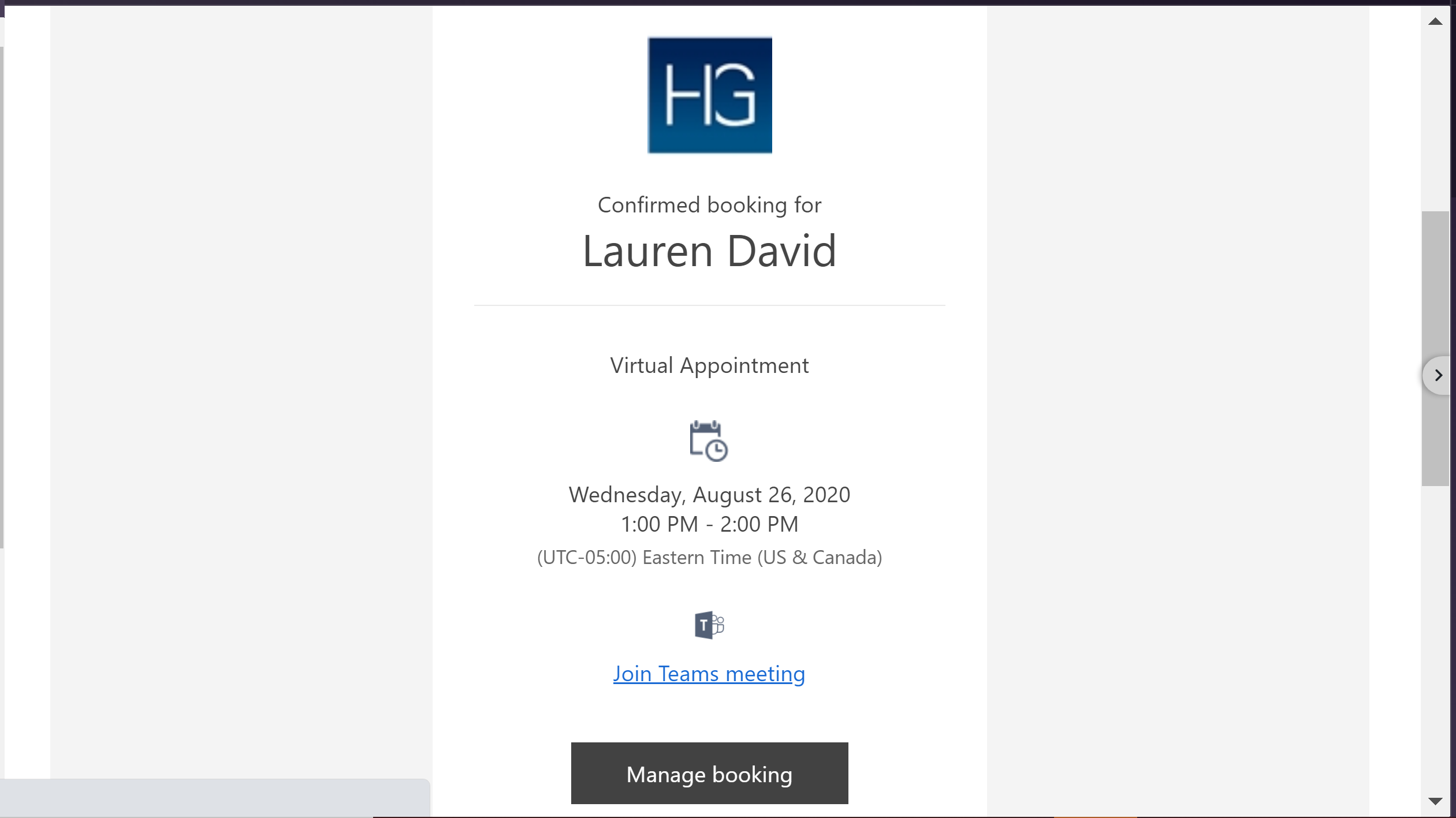 If you've scheduled a virtual appointment you will receive a second email that will contain a link that can be sent to your retail partners or your territory manager if you would like them to join the call. Copy the link under "Join Microsoft Teams Meeting" and paste in a separate email to send.