Hello Harper Group Retailers!
This guide will show you how to find your local Harper Group Territory Manager, the brands they carry, and contact information.
On the homepage select Find Your Rep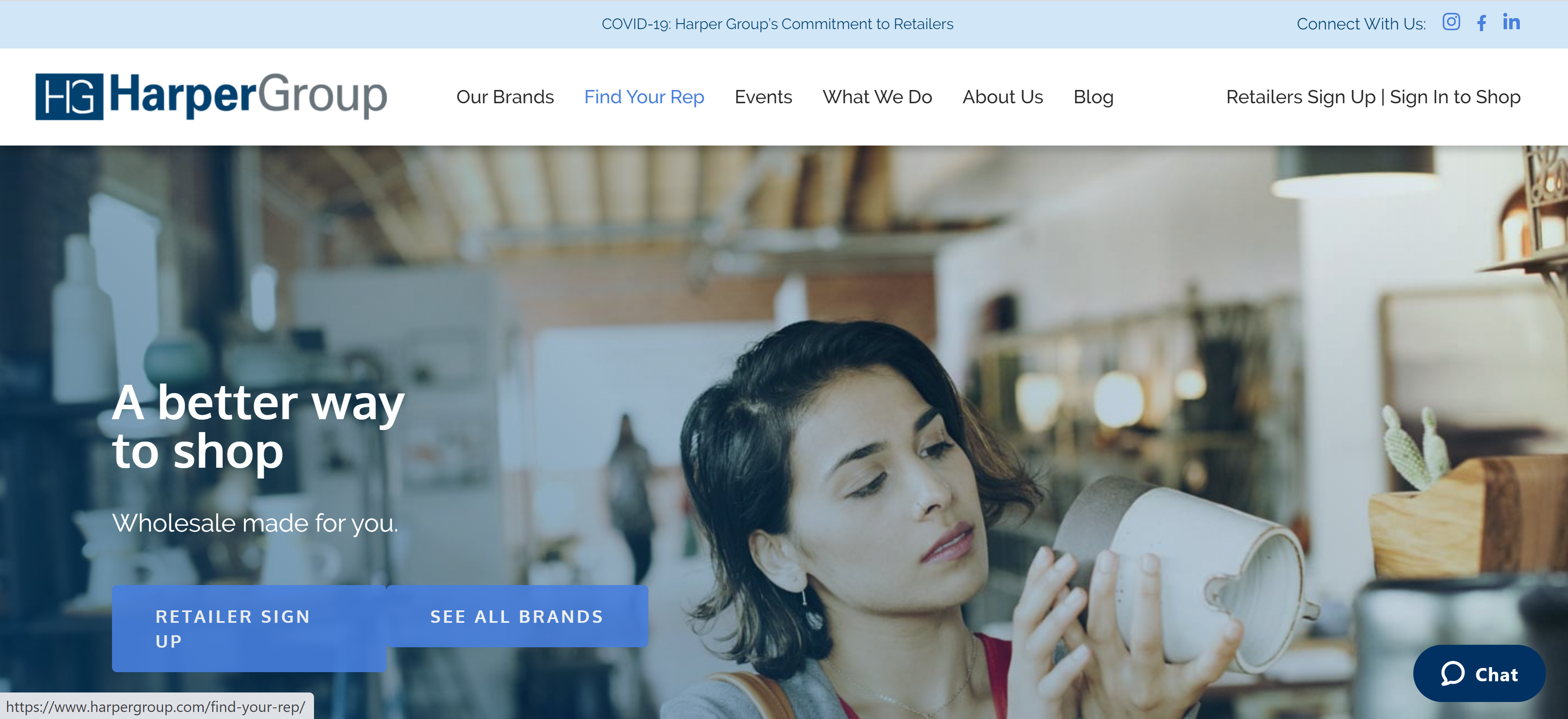 Enter your zip code and click find

All available Territory Managers will appear below. If there are multiple reps look under their names to find the brands they represent.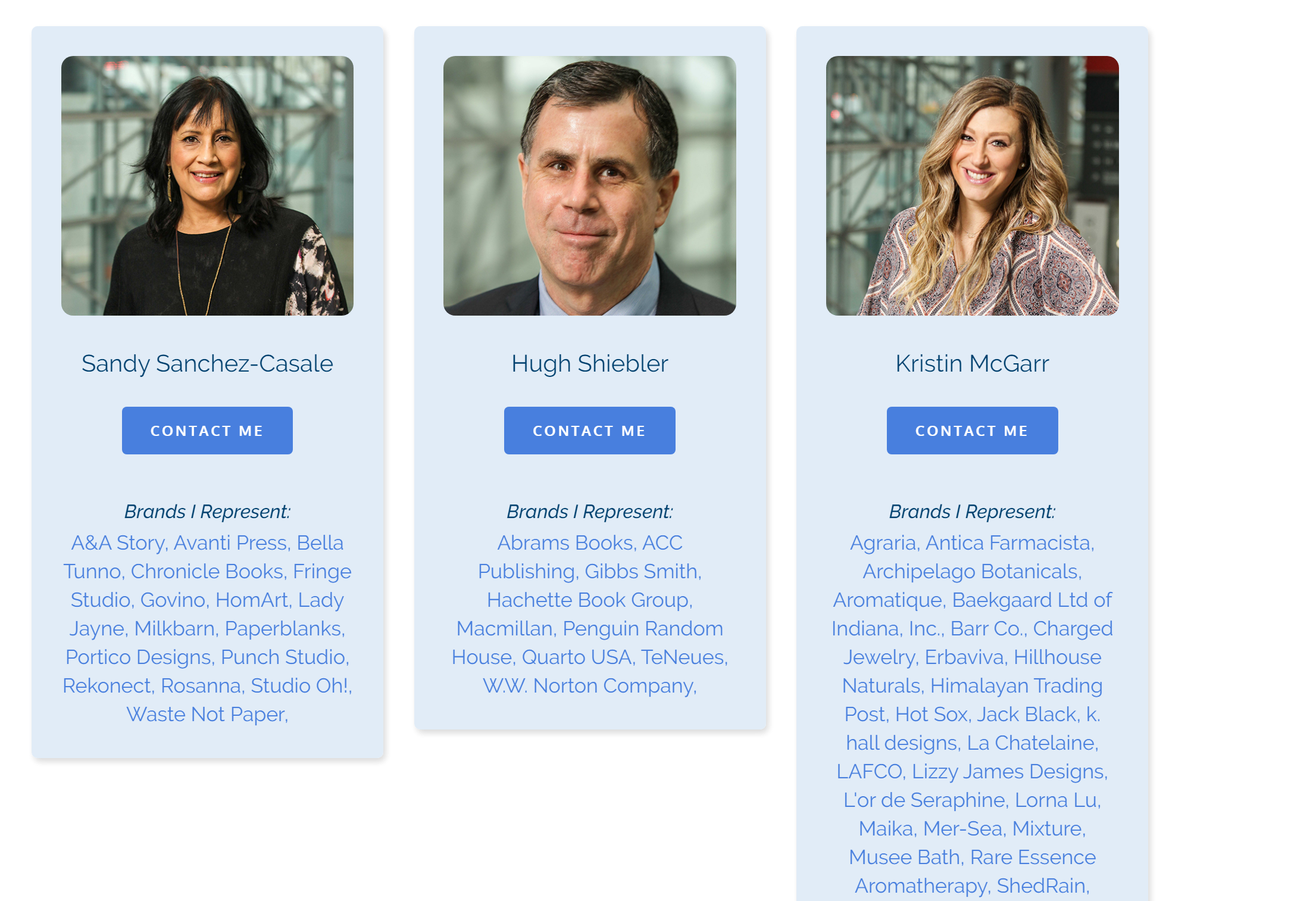 Click on Contact Me to find out more about your Territory Manager. This will include contact information and links to their brands, and the ability to book an appointment with the rep.