Hello Harper Group Retailers! Follow this step by step guide to locate opening order minimums and re-order minimums for each brand.
On our homepage hover over "Our Brands" to select your category or click on All.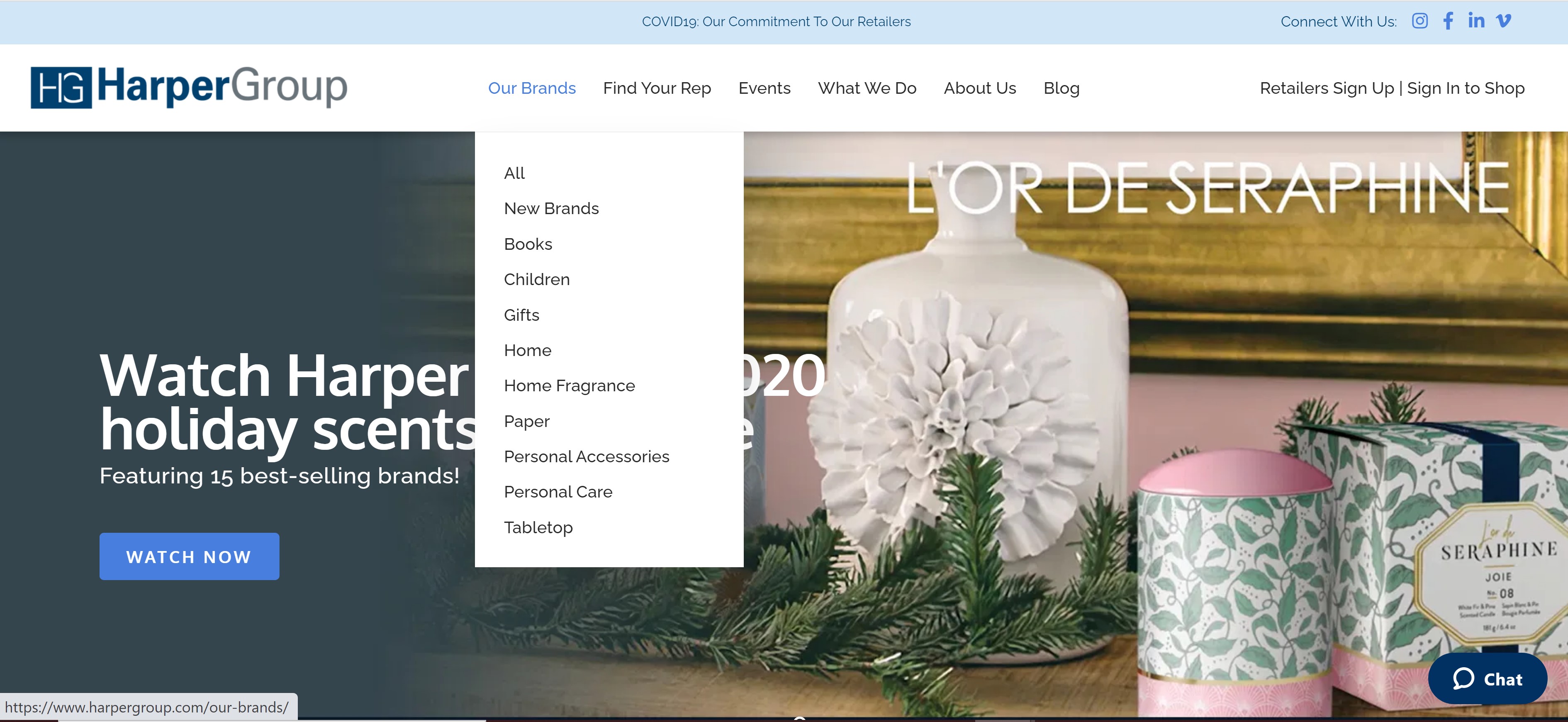 Scroll down until you find the brand you are searching for and click on it.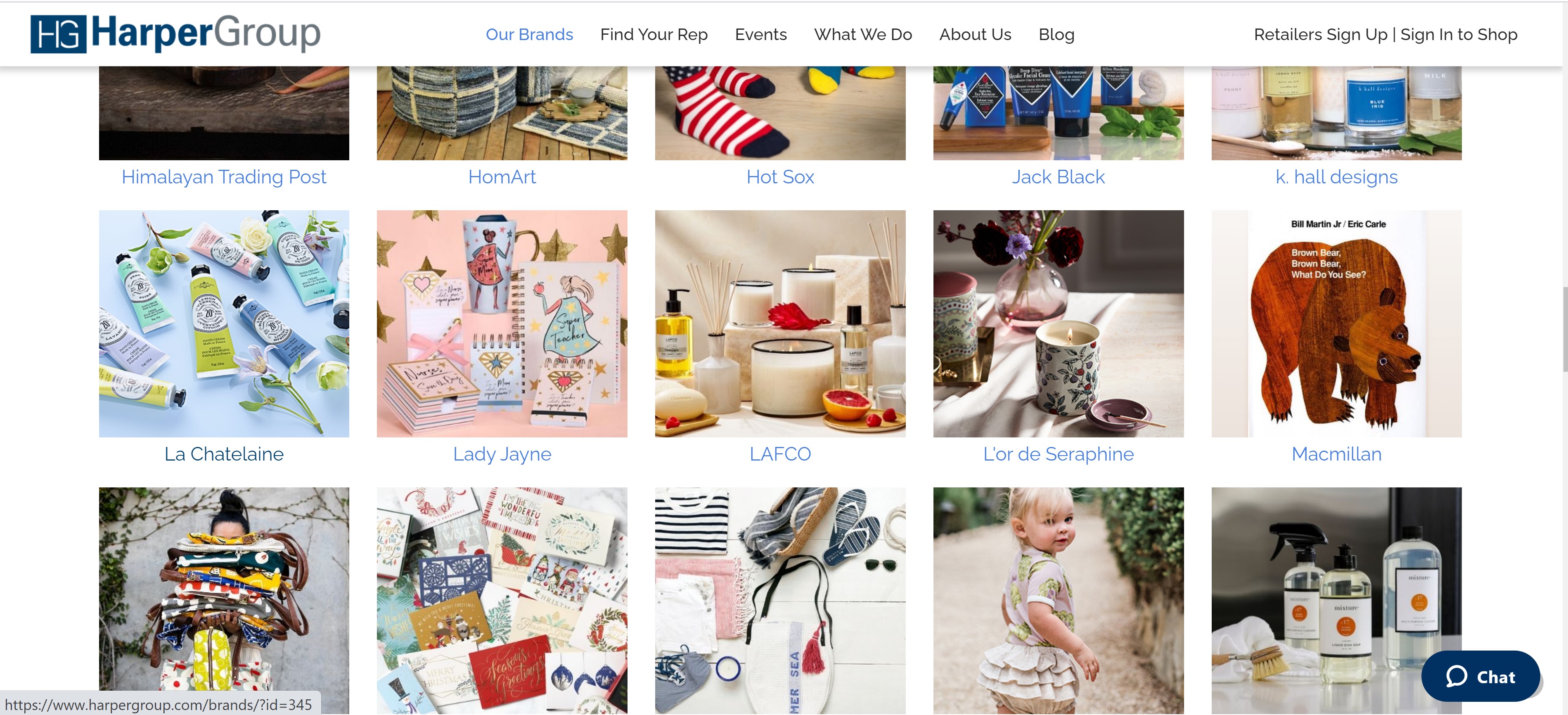 When the brand page opens the opening order minimum and the re-order minimum will be located directly under the brand description.